FREe YOURSELF FROM TRAUMA
Learn How To Stop Reliving the Past You Fear and Start Creating A Future You Love
ENTREPRENEURS, CREATIVE ARTISTS, & SPIRITED PROFESSIONALS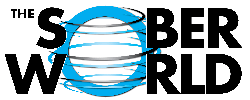 A message from Michele....
You are action-oriented, resilient, dedicated
and committed to feeling better.
You deserve a concierge-style experience with an award-winning trauma and PTSD writer, practitioner and survivor who can help you end emotional chaos and begin reclaiming control.
Discover how you can end nightmares, cope with grief, get better sleep, relieve sadness, release fear, and step into feeling calm, confident, and in control.
I wouldn't be where I am today without your help and support.
​
I'm sure some woman in the future will be very pleased with all our work.