Why does your trauma recovery matter so much to me? The answer is simple: I'm a trauma survivor too.
I know what it's like to lose way too many years of your life to the negative after effects of trauma. I know what it's like to be stuck in behaviors you hate, thoughts you can't avoid and an identity that feels less than, unworthy and self-destructive.
​
I also know what it's like to resolve all of that -- to come out of the pain and enter a life that feels full of possibility, open with opportunity, and waiting for you to imagine so that you can create outcomes designed to serve the highest good.
Trauma Recovery Specialist | Mentor | Speaker | Author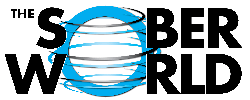 MICHELE MENTORS
Award-winning trauma/PTSD blogger, award-nominated author and keynote speaker, Michele Rosenthal, is a Trauma Recovery Specialist and Mental Health Advocate. She appears frequently in the media in such places as, CBS, NBC, The Dennis Miller Show, Ladies' Home Journal, The Washington Post, Newsday, St. Petersburg Times, Orlando Sentinel, The Palm Beach Post, The Huffington Post, Psychotherapy Magazine, Psychotherapy Networker Magazine, Psychology Today, The Traumatology Institute, Woman's Day and The Sober World .
For many years she was a top health blogger for the Stress Management Community on Wellsphere.com, the founder of Trauma! A PTSD blog on HealthyPlace.com, and a frequent contributor to Anxiety.org, Addiction.com and Recovery.org.
​
A Certified Professional Coach, Certified Trauma and PTSD Hypnotist, and Licensed Master Practitioner of Neuro-Linguistic Programming – plus trauma and PTSD survivor herself (she affectionately refers to her recovery as a 'healing rampage') – Michele inspires and assists survivors in overcoming the effects of trauma, including fear, grief, guilt, shame, loss, sadness, anger, agitation, sleep issues, stress, and identity loss.
​
Winner of the Mending Broken Survivor Advocate award, she was also named a finalist for the WEGO Health Activist Hero award. She is a former faculty member of the Clinical Development Institute for Timberline Knolls Residential Treatment Center.
​
In addition to her in-person private practice in Jupiter, FL, Michele also works with clients around the world via phone and video conference. Additionally, she practices on the physician-led, integrative team of Palm Beach Wellness Institute, and at The Palms in Good Samaritan Medical Center in West Palm Beach.
MICHELE WRITES
Michele is the author of three books about trauma and recovery:
​
Before the World Intruded: Conquering the Past and Creating the Future (YLAT, 2012)

Your Life After Trauma: Powerful Practices to Reclaim Your Identity (Norton, 2015)

Heal Your PTSD: Dynamic Strategies that Work (Conari Press, 2015)
MICHELE SPEAKS
A dynamic and compelling speaker, Michele has appeared across the country at conferences and events for survivors and professionals representing a wide range of traumas, including life-threatening illness, traumatic brain injury, sexual assault, child abuse, cancer, and combat. Her trainings and presentations have been sought by a variety of organizations across the country.
MICHELE ADVOCATES
Since her recovery Michele has made it part of her mission to speak out about mental illness, educate about trauma and recovery, raise awareness to fight stigma, support survivors and spread the word that it is entirely possible to feel better.
To fulfill this part of her mission she often accepts interview invitations with local, national and international outlets.
MICHELE STUDIES
Michele is professionally certified and licensed by:
​
Omni Hypnosis Training Center (Gerald Kein, Instructor)

NLP International (Richard Bandles, Instructor)

Institute for Professional Excellence in Coaching

University of Vermont, MFA

University of Pennsylvania, BA
MICHELE CONTRIBUTES
Michele holds or has held leadership positions in the community:
​
Holistic Health Connections, Founder

Business to Business for Women, Board Member

International Coaching Federation, Member

National Guild of Hypnotists, Member